Web development, or the creation of specific programming that can't be achieved through a platform, is something Skylight Media Nottingham does a great deal of. This is often through the building of bespoke websites, features and applications using the latest technologies to achieve something unique for a client, or to help us to help several clients. If you have a project or website that requires website development we can build to your specific requirements.
Recent Web Development Projects
Where a platform doesn't suit your business model and operations, we can customise or create a fully bespoke development to help you achieve your goals. It may be that you require a website integrating into software or other 3rd party tools that you already have. We can work with you and your providers to create something to your exact requirements.
Selling online these days is virtually kidsplay, if you have the inclination and time! This is largely because of the sheer number of platforms that enable purchasing of goods. These platforms are all capable of providing the answer for your business, but which one? We have found that 95% of our clients' needs can be met by Shopify. This is not only due to it being feature-rich, with many of the 'standards' being met, but its ability to extend into far more sophisticated operations with 'apps'. These apps are similar to WordPress 'widgets' and 'plugins', but they are dedicated to the platform, meaning there is less chance of clashes, security issues and updates forcing downtime. Shopify does it all in the Cloud, as a virtual ecosystem, at a very low starting cost. Many clients start their journeys this way and can scale very quickly according to their needs without then having to switch platforms later.
Seamless systems integration can improve company operations through removing task duplication and associated administration time, this reduces costs, improves accuracy and ultimately customer satisfaction, making life simpler for online businesses. You may be looking to integrate a website with EPOS or accounts software and we can help.
Some of our partners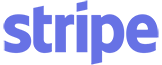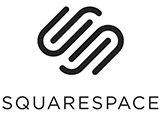 "We gave the team the task of co-ordinating our new website from three existing sites. With good humour and patience, they pulled it all together into one clean, well-designed and intuitive site that was able to meet different visitor needs. The response to the new site has been immediate and we are proud of the way our new site now displays our brand to the world."
Ursula Cholmeley, Easton Walled Gardens
We'd love to talk to you about your next project.