Web development, or the creation of specific programming that can't be achieved through a platform, is something Skylight Media Nottingham does a great deal of. This is often through the building of bespoke websites, features and applications using the latest technologies to achieve something unique for a client, or to help us to help several clients. If you have a project or website that requires website development we can build to your specific requirements. We have also developed our own in-house e-commerce platform, 'BlueSky Ecommerce', which is continually improved through ongoing client requirements and feedback.
Recent Web Development Projects
Where a platform doesn't suit your business model and operations, we can customise or create a fully bespoke, from the ground up web development to help you achieve your goals. It may be that you require a website integrating into software or other 3rd party tools that you already have. We can work with you and your providers to create something to your exact requirement.
Our own BlueSky Ecommerce platform features many add-ons and developments that we have devised to help our clients gain a return on their investment. Literally, the more you do to make it easier for a visitor to convert into a customer, the quicker the investment is likely to be returned.
Seamless systems integration improves company operations, administration time, reduces costs, improves customer satisfaction and makes life simpler for online businesses. You may be looking to integrate a website with with EPOS or accounts software, we can help.
Some of our partners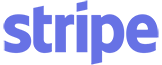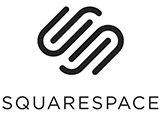 "We were delighted to work with Skylight Media to develop our new website. Simon and his friendly team helped us bring our site up to date, dramatically improving the way we showcase ITP's capabilities to the transport planning and research sector. Collaborators and clients have complimented us on our new site; which works well on mobiles, tablets and PCs and is a lot easier to update then our old site."
Neil Taylor, Integrated Transport Planning Ltd
We'd love to talk to you about your next project.