The Akabusi Company
For over twenty years, The Akabusi Company has provided high-energy, inspirational speeches, workshops, and coaching for businesses and events across the UK.
What we did
We're immensely proud to have been working with Kriss Akabusi for nearly 10 years. A larger-than-life sporting personality, known for his regular TV appearances, cheerful demeanour and hearty laugh, Kriss' gold & silver medal wins in athletics during the 80s & 90s in the Olympic, Commonwealth, European and World Championship games put him on the world stage! A professional speaker and a businessman, Kriss now specialising in high energy, inspiring motivational speaking and team coaching. This website helps to define what Kriss does and how he does it.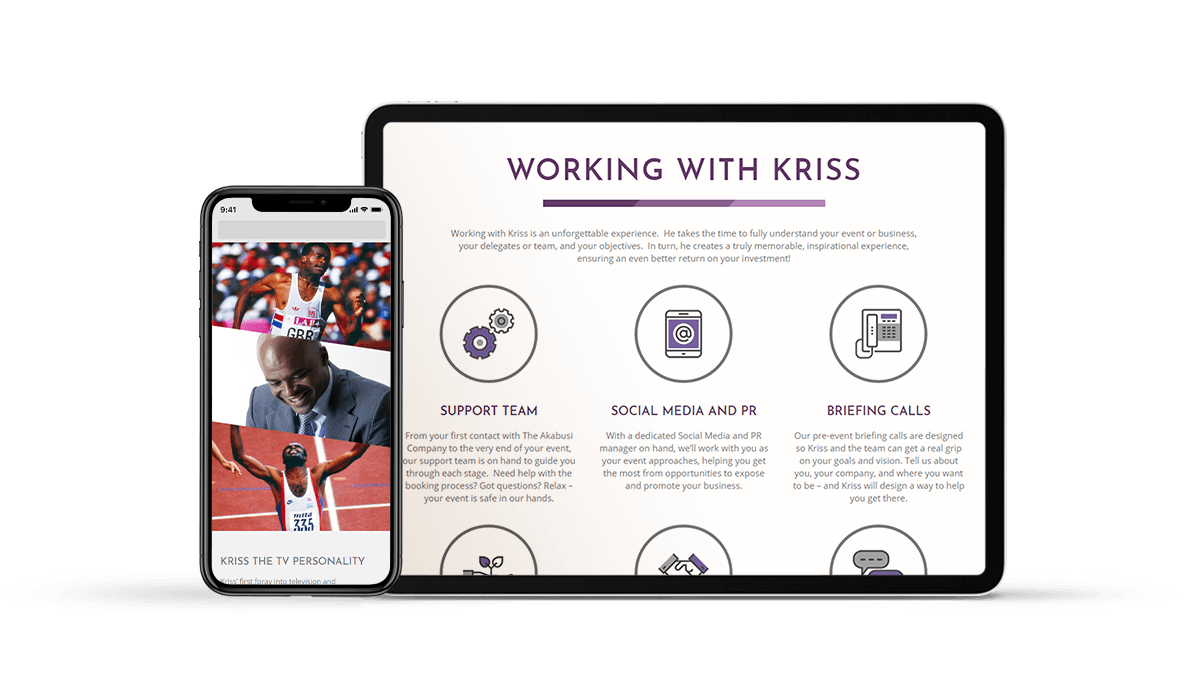 "We are thrilled with our new website! The design is sleek, polished, and will undoubtedly deliver a seamless user experience for our customers. Throughout the entire design and build process the Skylight Media Team were highly professional and results-driven. They took the time to understand our goals and truly bought our creative vision to life!"
Ashanti Akabusi, Head of PR and Marketing for The Akabusi Company
We'd love to talk to you about your next project.