Maison Home
Natural forms and illustrations to create gorgeous giftware and accessory collections for the home.
What we did
Maison Home sells products to consumers. The newly-launched website is made up of a variety of filtered ranges, a beautifully simple design and easy-to-use purchasing process, coupled up with the Sage Pay payment system. This project started with design brief, leading to design concepts and, through detailed collaboration, into build and final version for launch. The project contains order management, full CMS and marketing tools.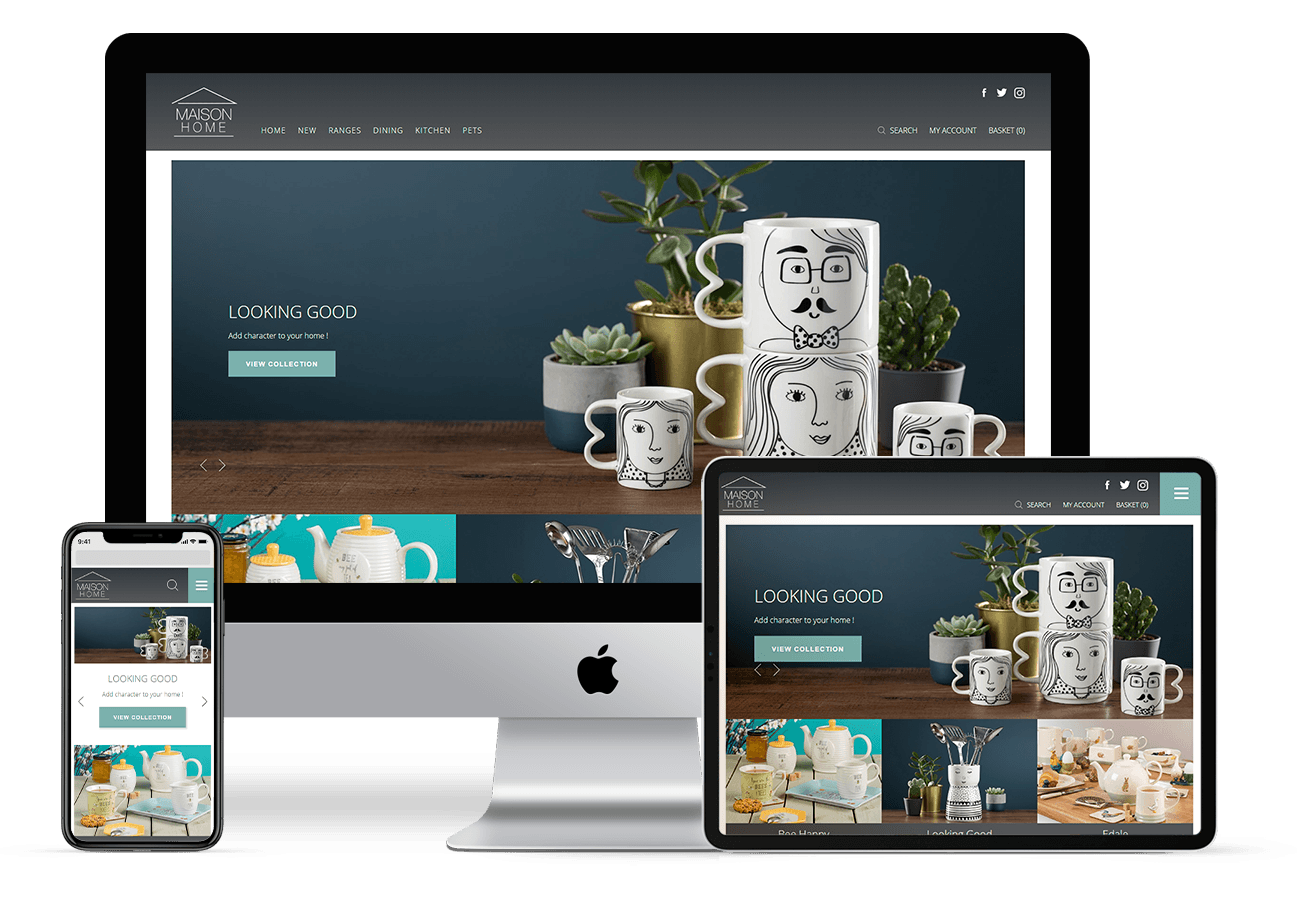 We'd love to talk to you about your next project.