Opticaid
Established in 1989, Opticaid have developed and sell their own brand of Remaldi eyewear which is now synonymous with quality, design and a broad appeal.
What we did
Opticaid's old website had been online for many years, so was overdue an update. We created a unique bespoke design for the new website, and built this on the Shopify platform.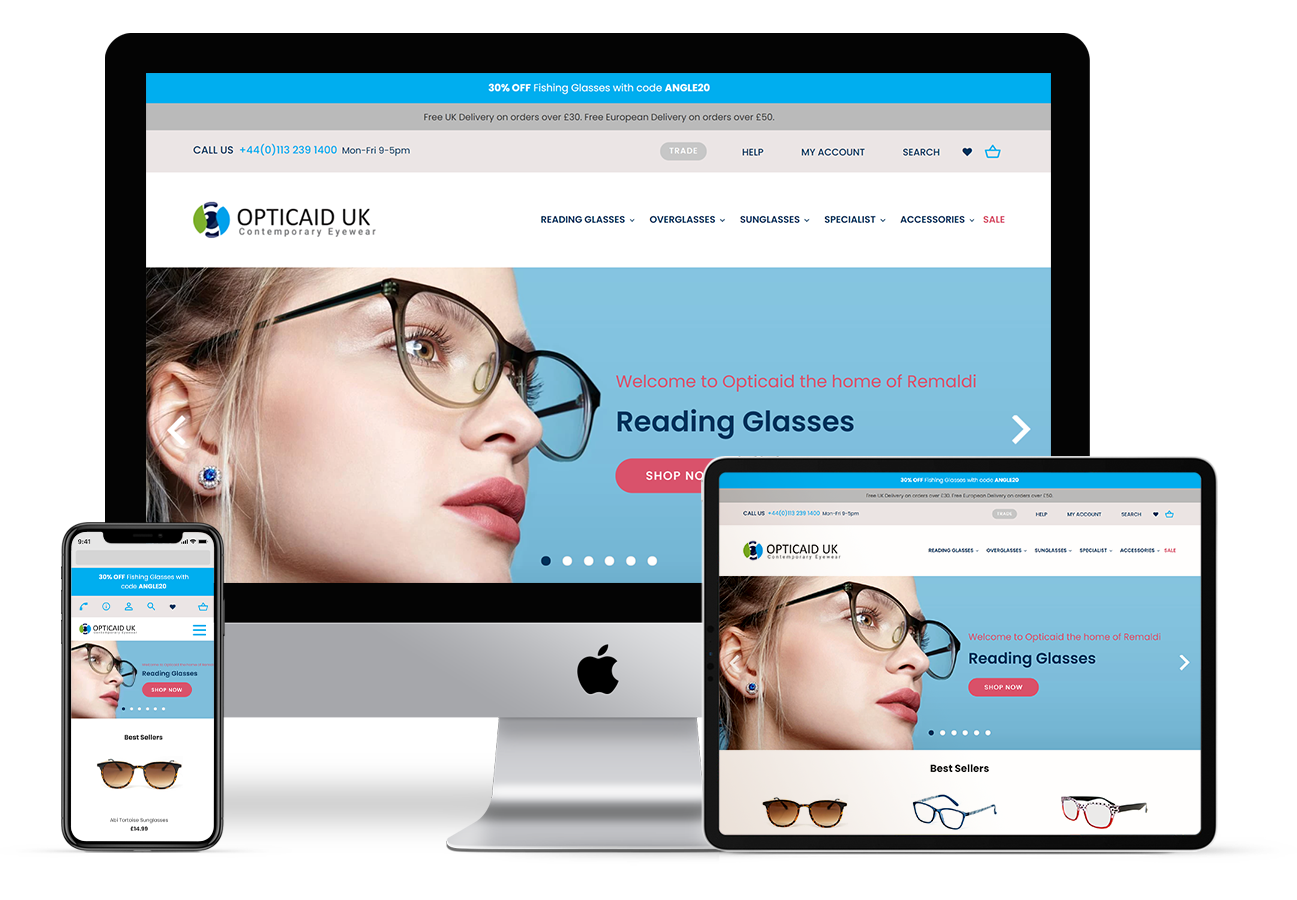 We'd love to talk to you about your next project.