Tracks Publishing
Tracks Publishing Ltd. is one of the leading greeting card publishers in the UK.
What we did
Tracks is a well-established greeting card publisher with ranges featuring humorous photographic images. Their previous website had been online for several years, so it wasn't mobile-friendly and was becoming increasingly sluggish and difficult to update efficiently, and customers complained of the slow performance and order processing.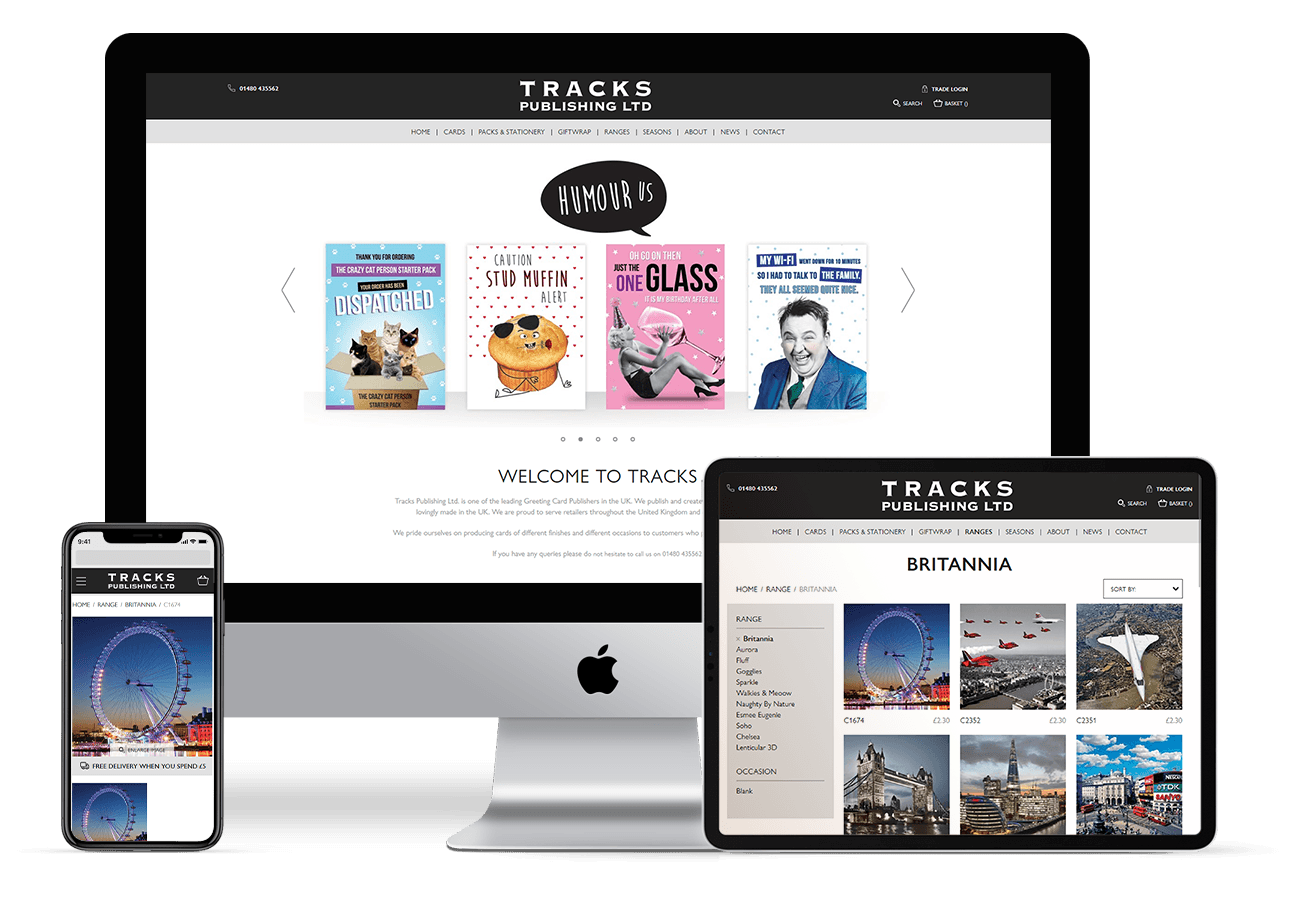 We'd love to talk to you about your next project.