Trinity Goldsmiths
Established in Nottingham the late Sixties, Trinity Goldsmiths built their enviable reputation as the destination point for people needing high quality jewellery repairs, and for their wide variety of antique pieces on sale.
What we did
Their old website had been online for many years, so was overdue for updating. We created a unique bespoke design for the new website, and employed a professional photographer who really captured the essence of the business. Showing their history of craftsmanship through to the sophisticated processes at work today was paramount to encourage people into the showroom, and we also added an online shop for selected items available to purchase through the website.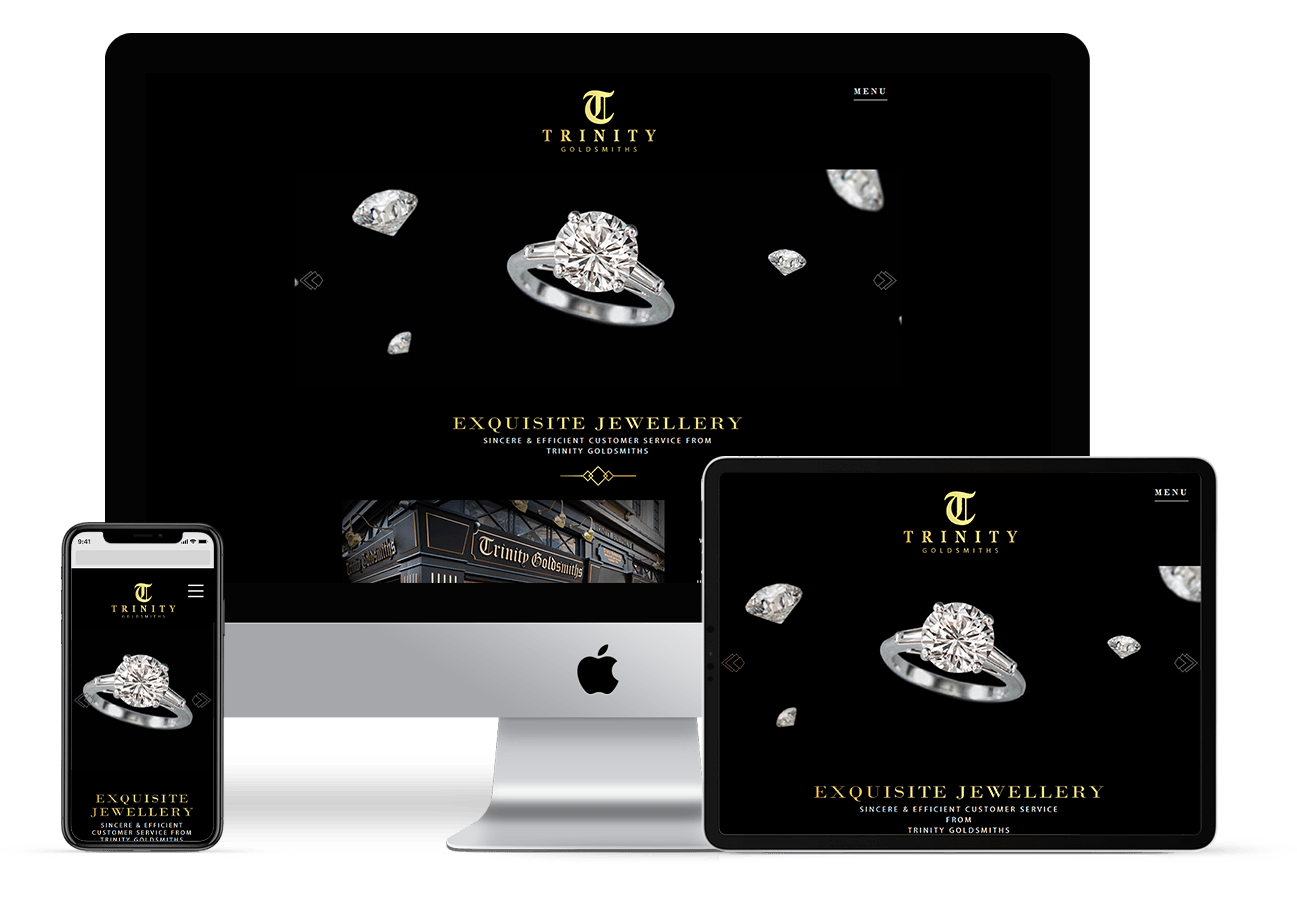 We'd love to talk to you about your next project.