Visit Easton
Easton Walled Gardens is part of a picturesque contemporary rural estate, owned and managed by the Cholmeley family since 1561. The original Easton Hall was demolished after World War II, then from 2001 the gardens have been brought back to their former glory.
What we did
Their old website was limited in terms of future development, so we created a new main website which focused on the visitor attractions of the walled gardens, holiday cottage rentals, and the online shop. We also built smaller supporting websites for the holiday lets and the pub on the estate.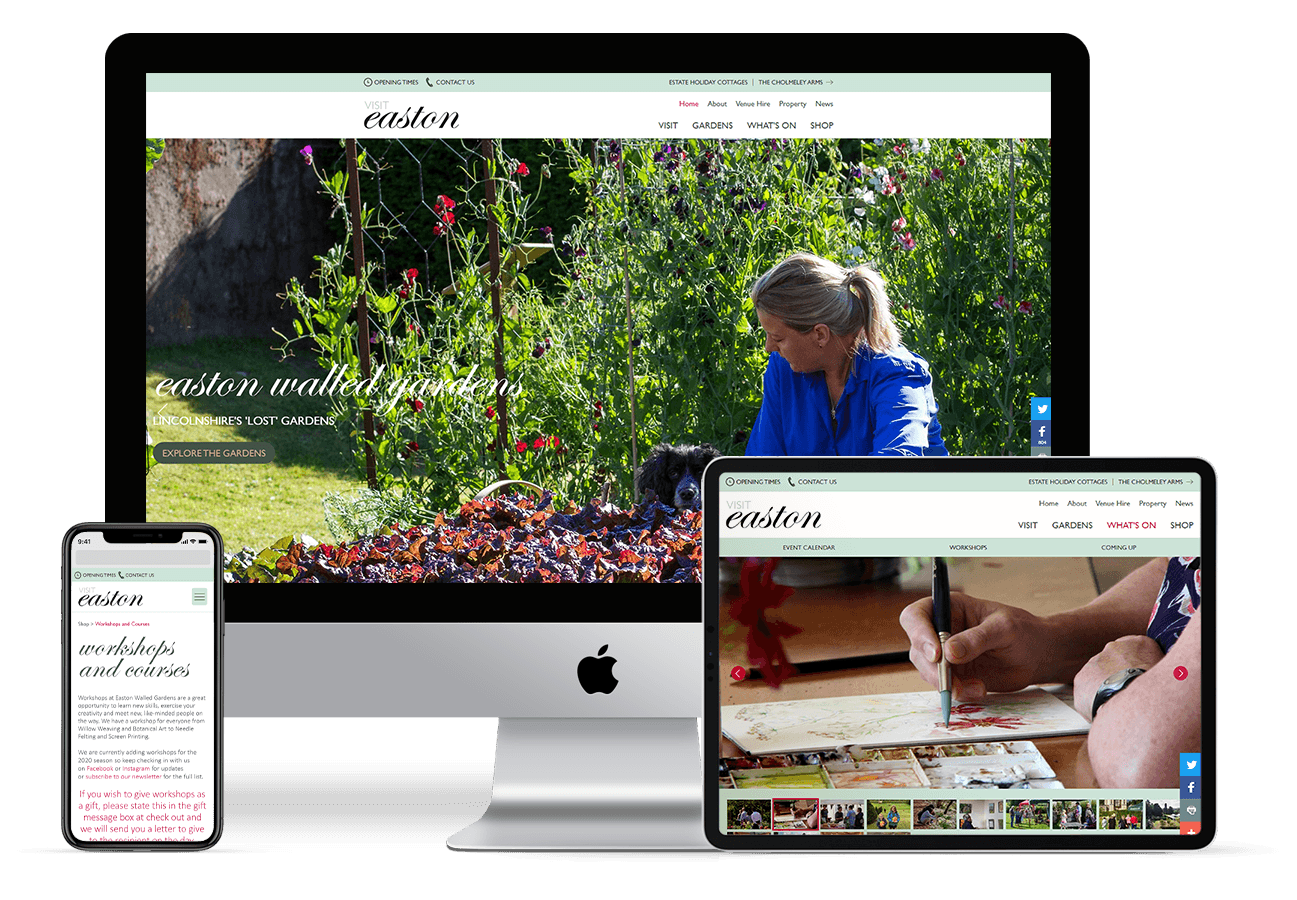 "We gave the team the task of co-ordinating our new website from three existing sites. With good humour and patience, they pulled it all together into one clean, well-designed and intuitive site that was able to meet different visitor needs. The response to the new site has been immediate and we are proud of the way our new site now displays our brand to the world."
We'd love to talk to you about your next project.